Black History Month: Katherine Johnson, Taking Us to the Moon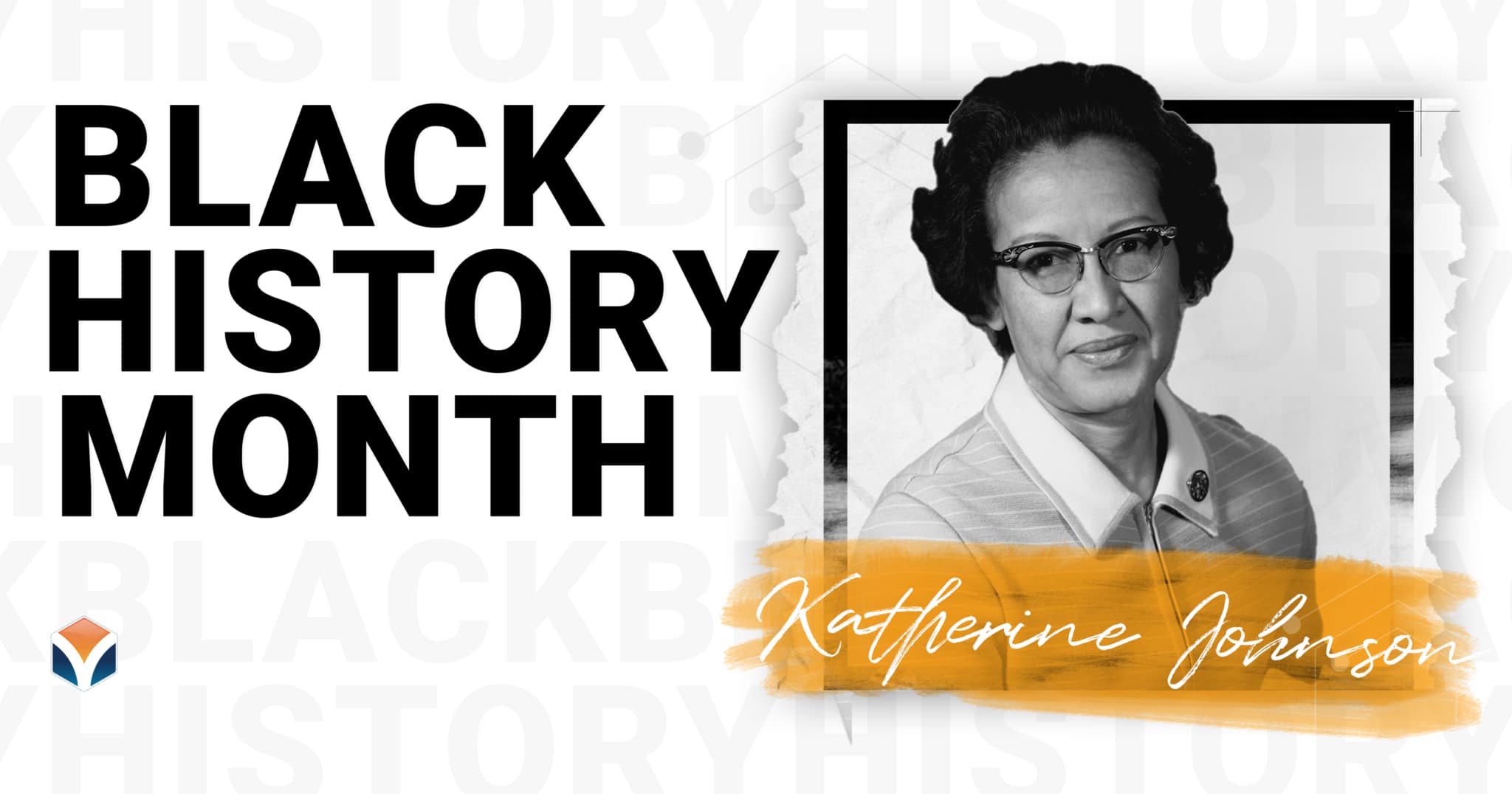 ---
In honor of Black History Month, we're celebrating some of the most iconic black innovators in technology.
Katherine Johnson; a wife and mother, a mathematician, a student, a teacher, an equality trailblazer, a black woman – who stands among NASA's most inspirational figures in history.
Johnson was such a successful young student, she graduated high school early at the age of 14 and entered into West Virginia State College (WVSC) – enrolling in every mathematics class she could throughout her journey to her mathematics degree. In 1939, Johnson was selected to become one of three black graduate students to integrate West Virginia University – and the only woman.
In 1953, Johnson began working at the National Advisory Committee for Aeronautics (NACA)'s gender and racially segregated West Area Computing unit. She was a part of a group of black women, known as the "West Computers," who performed complex mathematical and geometrical calculations, all by hand, for the engineers. Along with their separate work space, Johnson and her coworkers were required to use separate restrooms and dining quarters. In 1958, NACA incorporated into what we now call the National Aeronautics Space Administration (NASA), and banned segregation.
Johnson's work played a vital role in the success of the first crewed space flights; launching the first American into space on Freedom 7 in 1961 and Apollo 11, which sent the first three men to the moon, landing in 1969. The men involved in the Space Race relied on the skill and precision of Johnson's trajectories at NASA, where she stayed until her retirement in 1986.
In 2015, she was awarded the Presidential Medal of Freedom by President Barack Obama for "refusing to be limited by society's expectations of her gender and race while expanding boundaries of humanity's reach."
The story of her life, career, and legacy is profiled in the 2016 award-winning film, Hidden Figures.
In 2017, NASA dedicated a building in her honor – the Katherine G. Johnson Computational Research Facility, at its Langley Research Center in Virginia.
In 2021, a year after her passing, a new Cygnus spacecraft was named the S.S. Katherine Johnson in her honor.
Johnson inspired and encouraged many to pursue their own STEM careers, driving home the importance of advancements in technology for the future. She made unbelievable strides throughout her lifetime that opened the eyes of our country in wonder, and opened doors for women and people of color in space technology.
https://www.vcsolutions.com/wp-content/uploads/2021/02/BHM_KatherineJohnson-scaled.jpg
1075
2048
Chuck Lobert
/wp-content/uploads/2017/11/vision-logo-large.png
Chuck Lobert
2021-02-12 18:40:50
2021-05-27 20:22:02
Black History Month: Katherine Johnson, Taking Us to the Moon